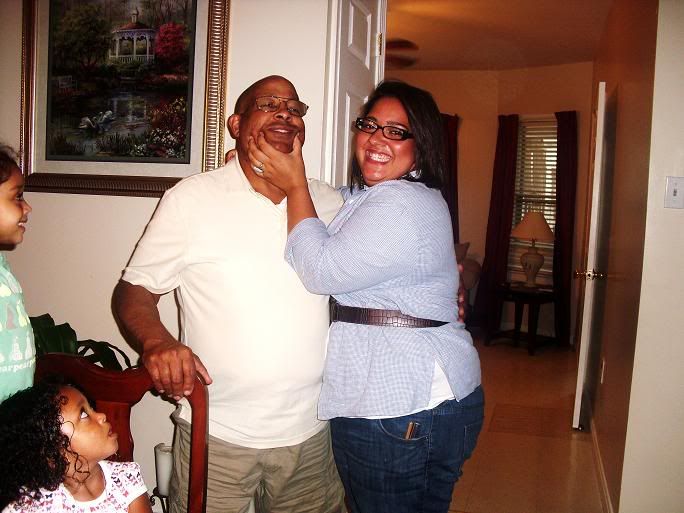 wearing:
blue and white checkered shirt.-
thrifted.
white v.neck.-
converse.
alligator skin belt.-
zara.
jeans.-
mossimo.
suede t.strap sandals-
american eagle.
ello, finally posted an outfit yeah i know i was slacking. so the shirt that i am wearing in this post i actually got free at a thrift shop. i also bought a vintage royal blue tweed boyfriend blazer, a creme boyfriend blazer, a mustard colored wool coat, a rich purple jacket with amazing gold buttons, a tribal blouse, three books, and a record all for only $10!!! yeah it was an amazing day. the last picture is me and my uncle on his birthday! ha i smothered him in frosting my sweet revenge. well i have good news I FINALLY GOT ALL MY FINANCIAL SCHOOL PROBLEMS SORTED OUT! yes that's a lot of weight off of my shoulders. my really good friend bought me the dvd to free willy yesturday and i was sooo happy. i had been dying to see the movie because its my favorite and finally i not only saw it but i actually own it now and it's the 10th anniversary special edition! wow i was so excited. hehe well thats my update for now ciao.