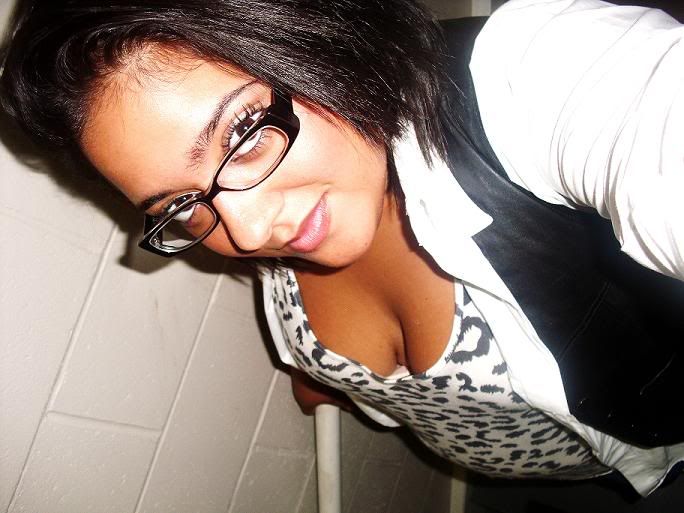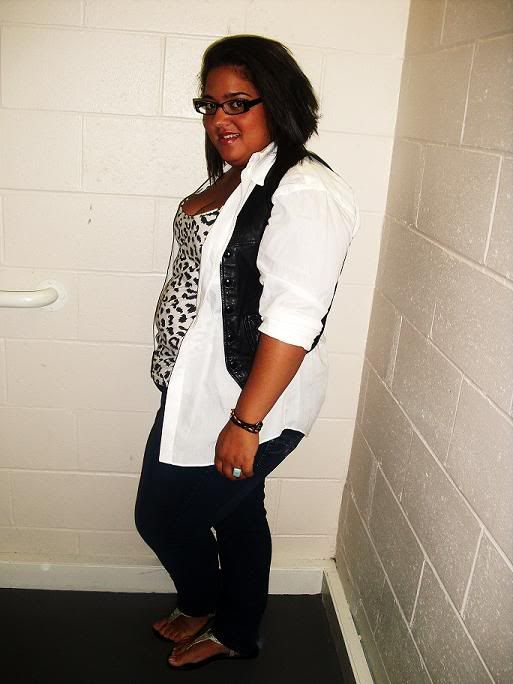 wearing:
black leather vest.-
thrifted.
white dress shirt.-
thrifted.
black and white scoop neck leopard print tank.-
f21.
jeans.-
mossimo.
snake print t-strap stud sandal.-
payless.
hey everyone.
sooo today is my official last day in the city in which i live and tomorrow i will finally move into my dorm! i'm rooming in a quad in an all girl dorm.
any tips on rooming/college?
so a couple days ago i stopped by a thrift store randomly and i did not expect to find all that i found. i spent thirty dollars and got so many things! some of the things i bought included a flower print blazer, a flower print long sleeve mesh shirt, 3 vintage bags, a navy blue blazer w/ gold buttons, a knit cardigan, a flower print vest, a teal blouse and much more! you guys will def. see many of these items soon. also, sorry for the lack of posts but all my clothes is packed so i have only been wearing t-shirts and flip flops.